On 14th December, Osaka Business Development Agency (President: Junzo Tateno) and Osaka International Business Promotion Center (President: Kazuo Nakamura) have concluded a comprehensive collaboration agreement. By combining our strengths, we hope to promote and strengthen joint activities even further under this agreement.
We will collaborate on international business activities and develop our information gathering strategy to better our support to Osaka-based SMEs. Moreover, we will further reinforce their international business activities by attracting national and international visitors to INTEX Osaka (West Japan's largest exhibition center) and MyDome Osaka (Osaka's largest urban exhibition hall).
[Details of Agreement]
(1) Support international business activities
(2) Information gathering and sharing of international business activities
(3) Investment promotion and support of national and international companies
(4) Attract visitors and promote utilization of Intex Osaka and MyDome Osaka
(5) Etc.
Ceremony pictures:
①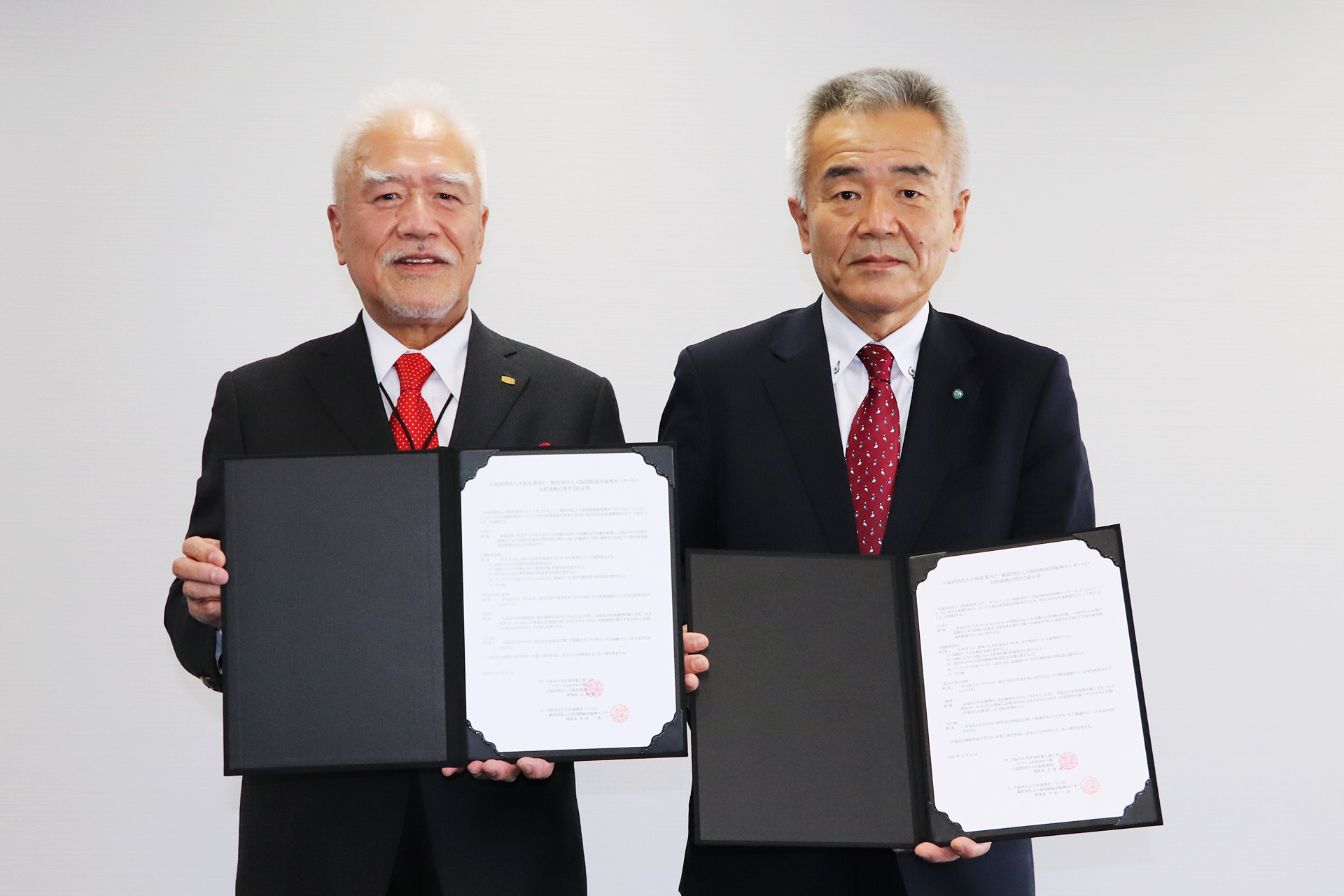 (Left) Mr. Junzo Tateno, President of Osaka Business Development Agency, (Right) Mr. Kazuo Nakamura, President of Osaka International Business Promotion Center
②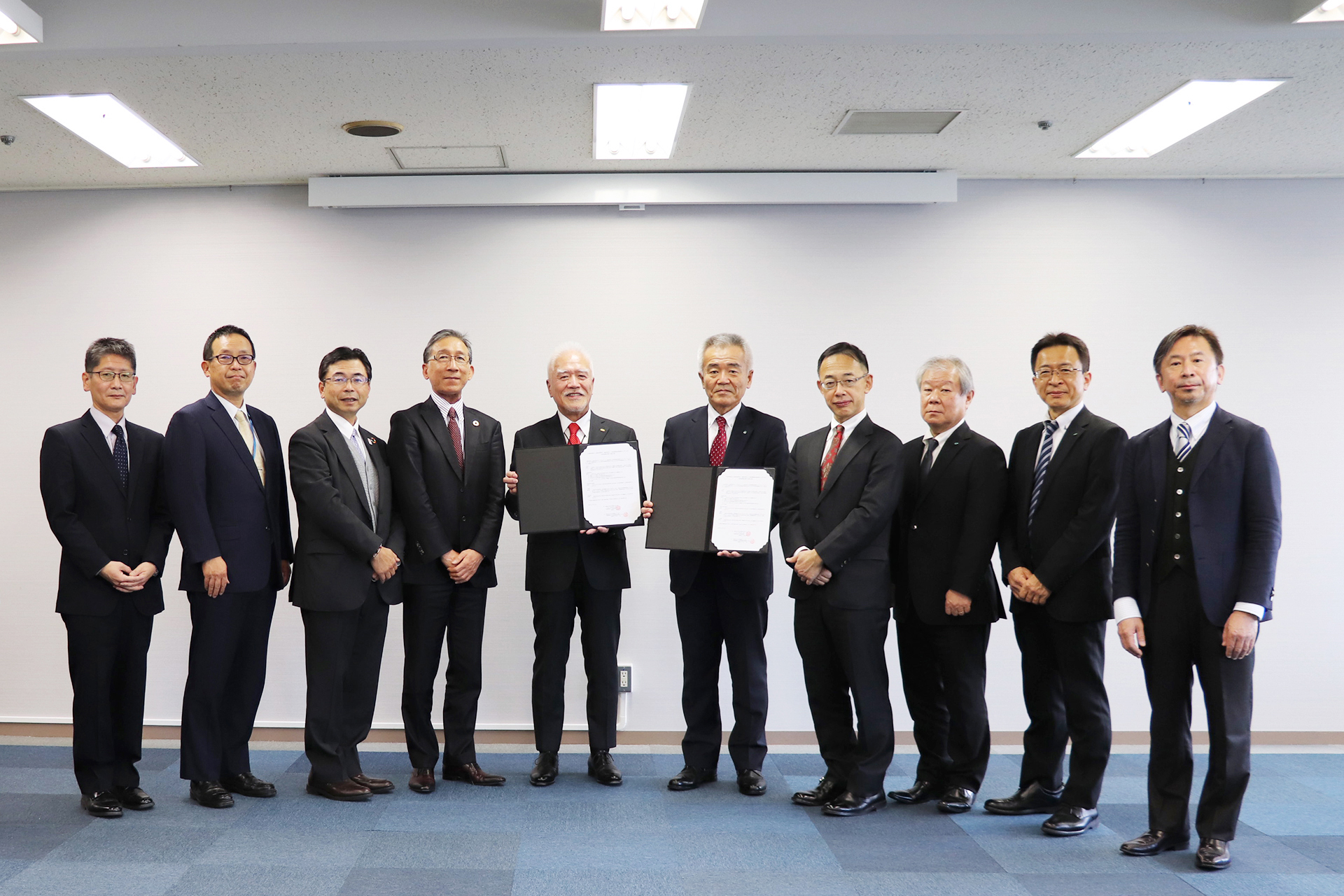 Group photo