Osaka Innovation Hub (OIH)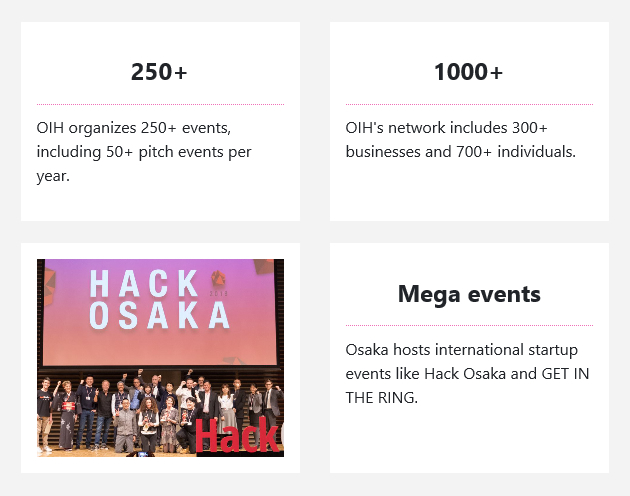 OIH holds more than 250 events per year, attracts diverse human resources from across Japan and around the world, and provides support in areas such as investment opportunities and collaboration with major firms.
Osaka Startup Ecosystem Consortium
This consortium aims to develop the world's most innovative startup ecosystems in the center of Osaka and Kansai region, leveraging the accumulated industrial clusters and academic excellence of the area.
A strong collaboration among Osaka Prefecture, Osaka City, economic organizations and Osaka Business Development Agency provides a variety of support for entrepreneurs and creates an environment where startups of great impact will be continuously incubated and scaled into the global market.
The Osaka Startup Ecosystem Consortium is committed to forming the foundation upon which all the stakeholders in Osaka and Kansai unite and build the Startup City Osaka together.